The Ultimate Guide To Awesome Stag Party Ideas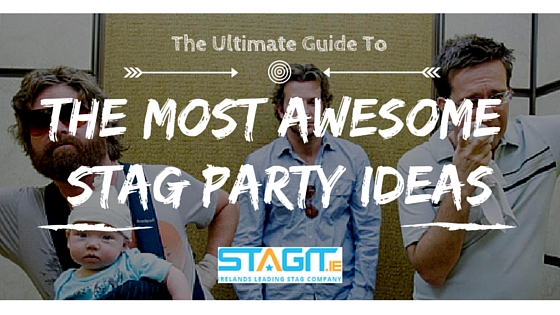 Traditionally, stag parties are seen as very low-maintenance affairs; the lads, a few high stools in your favourite pub, pints and maybe a stripper – this is often thought of as the height that stag party ideas reach.
However, in recent years, the idea of a stag party as something that deserves some planning and fan-fair is becoming more and more popular. Sitting in Stringfellows until 4 in the morning nursing a warm cider is no longer acceptable, my friends.
It's 2016 and it's time to upscale. Stags are stepping up their game when planning their last night of freedom, and why shouldn't they? Ya'll deserve it! So with that in mind, we here at Stagit have taken it upon ourselves to put together a list of the best, funniest, most unbelievably awesome stag party ideas for your reading pleasure. (We're too good to ye, we know!)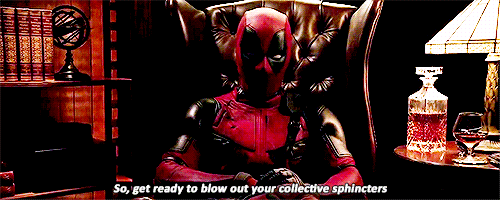 Grab a beer, a pen, a bit of paper and read on for some insight into the best-of-the-best of stag party ideas!

Stag Party Ideas: Themes
When it comes to stag party ideas, the simplest and most well-known way to mix things up is with a theme. Themes are great because not only do they make you stand out from the crowd (easier to find a drunken pal gone AWOL if he's dressed in a pink leotard), but you'll knock the best of craic out of them as well. Read on to find out Stagit's top theme picks for stag parties.
Pensioners
This is fairly self-explanatory: yourself and the lads, done up like your grandads. What's not to love about that?!
All you'll really need for this is some trouser-braces, loafers, a grandad jumper, a grey wig and some old-man glasses. If you really want to commit, you can buy some stick-on moustaches and ta-da! A bunch of grandpas-gone-wild.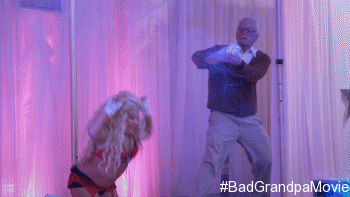 Eras 
Men's fashion has gone from handsome to hippy to hipster all in the last 100 years, meaning there's no shortage of eras for theme-inspo.
Class it up with some Al Capone suits and cigars if you have a soft spot for the 1920s, or spread peace and love in some flower-covered flares if the 70s is more your style. The choices are endless!
Superheroes
Is it a bird? Is it a plane? No, it's the stag dressed as Superman! Everybody loves a good superhero costume, even if some lads are too hard to admit as much (we know you secretly adore the Avengers mate!)
There are myriad superheroes for your friends to choose from, so no matter the group size, this is a theme that has the potential to keep everyone happy. Just don't forget that you can't actually fly after a few tequilas – nobody wants to end their stag do in A&E.
  Lumberjacks
Again, this is an all-encompassing theme, easy to follow and cost-effective.
Some fake beards, rubber axes, woolly hats, plaid shirts, and boots – et voila! A group of hardy lumberjacks ready to chop some trees before taking on a mammoth session in the pub.
Suit Up!
Fans of How I Met Your Mother will already be familiar with this concept, but you don't need to have seen it to take part!
Suiting up is all about donning your best suit, shirt, tie and shoes and taking on the stag party like the badass-mofos you all are.
Literally all you need for this is a suit, but you can jazz it up a bit by adding cigars, nice whiskey tumblers, personalised invitations etc.
Stag Party Ideas: Locations
Leaving your home-town for a weekend of festivities has always been amongst the more popular stag party ideas, but the locations rarely vary. We've hand-picked the towns and cities not by popularity but by entertainment factor, because popular doesn't always mean good! This list contains a healthy mix of national and international destinations, so whether you've got a national road-trip or a Hangover-style Vegas break in mind, there's certainly something on here to suit you.
Mullingar
Mullingar is a town located in County Westmeath, in the heart of the Midlands. It is fast becoming a go-to destination for stags in search of a wild weekend. If you're looking for a craic-filled stag weekend, then Mullingar is the stag party location for you! Take on dinner and drinks at the Greyhound Track, have a shot at paint-balling or play a round of golf to make the most of your time here. In the evening, Mullingar has a massive list of pubs to choose from, as well as late bars and nightclubs, so there's no excuse not to have a good night lads! A full list of Stagit packages available here.

Westport
Westport is a coastal town in Co. Mayo, the home of Clew Bay and Croagh Patrick. Westport is an excellent stag party location due to its popularity with tourists; there'll always be new and interesting people to talk to in the pub! The town is home to one of the best golf-courses in Ireland, as well as infinite fishing spots and sailing opportunities. Westport is the perfect stag party location for any lad looking to have a chilled-out weekend spent bonding with his best buddies. By night, the town has many lively pubs and bars and you're guaranteed to stay entertained until the wee hours of the morning. Full list of Stagit packages for Westport are available here.

Killarney
Killarney is a charming town in Co.Kerry, the ideal destination for anyone looking to add a little bit of culture to their weekend of drunken antics! Killarney is home to one of Ireland's six National Parks, as well as attractions such as the Macgillycuddy's Reeks and the Gap of Dunloe, so there's no shortage of things to fill up your stag weekend with. If sightseeing doesn't strike you as fun, why not try a round of bumper football, clay shooting or kayaking to work up at thirst for the big night out? By night, Killarney comes alive with a fantastic selection of traditional and modern pubs and bars for you to choose from. Full list of Stagit packages to Killarney available here.

Carlingford
Carlingford is a coastal town in County Louth. The location is steeped in history, dating all the way back to the Norman invasion. There is a lengthy list of interesting things to see and do here, and the town is an especially great spot for any stags that love the water. Stag parties will never really run out of activities to enjoy in Carlingford. Besides activities on water, you and the lads can enjoy rock climbing, zorbing, laser combat, horseback riding, golfing, and a lot of other fun filled activities on land. In the evening, settle into one of Carlingford's charming pubs and start your pub crawl off right! Full list of Stagit packages to Carlingford available here.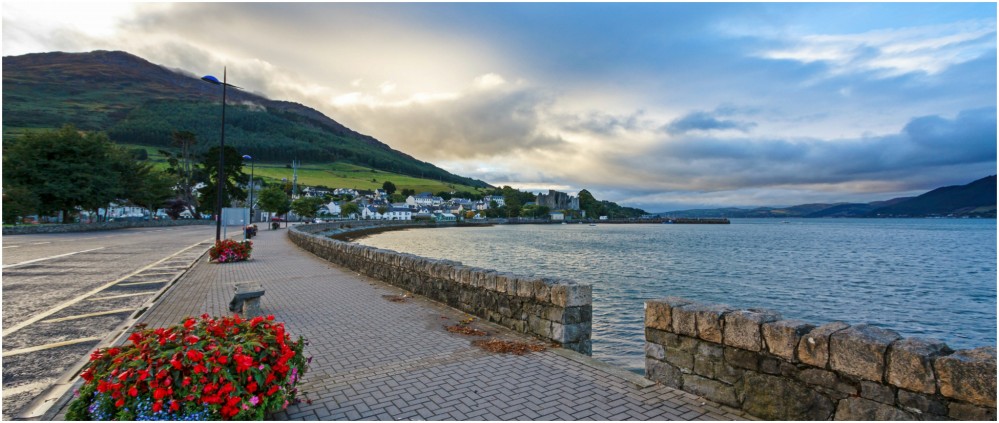 Edinburgh
The capital city of Scotland, Edinburgh is a center of culture, history and the arts. Many festivals take place in the city throughout the year, which is something to consider when picking dates! Edinburgh has a massive selection of both daytime activities and nightlife spots for you to enjoy. Choose from things like 4×4 off-road driving, quad biking or hovercraft riding. By night, undertake a pub crawl with your lads around Scotland's capital. Edinburgh is well-equipped to give you an absolutely unforgettable stag night. Let us know how the haggis tastes! Full list of Stagit packages to Edinburgh available here. 

Liverpool
All you need is love
 and a stag that's up for anything! Liverpool, a city famed for its musical connections (the birthplace of the Beatles, anyone?), is definitely a destination to consider when planning your stag night. Supporters of the Liverpool team can treat themselves to a visit to Anfield Stadium by day; Everton fans can try their hands at quad biking, bumper soccer or paintballing! By night, take your pick of Liverpool's various pubs, clubs and bars, hitch a ride on the party bus, or enjoy a casino or comedy night. Full list of Stagit packages to Liverpool is available here!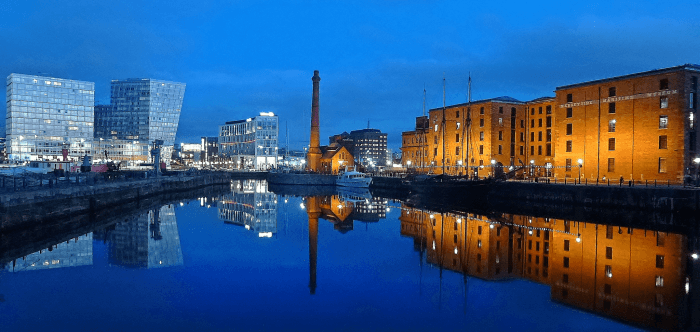 Newcastle
Why-aye pet! Newcastle is a city notorious for its party scene, made famous by the antics of the Geordie Shore crew. Bustling, energetic and full of choices for stag party entertainment, Newcastle is a solid choice for any upcoming hen weekend. Enjoy some indoor go-karting or a trip on the party boat to make the most of your trip. Whatever you decide to do, you can guarantee that Newcastle won't let you down. Let's get mortal! Full list of Stagit packages for Newcastle is available here.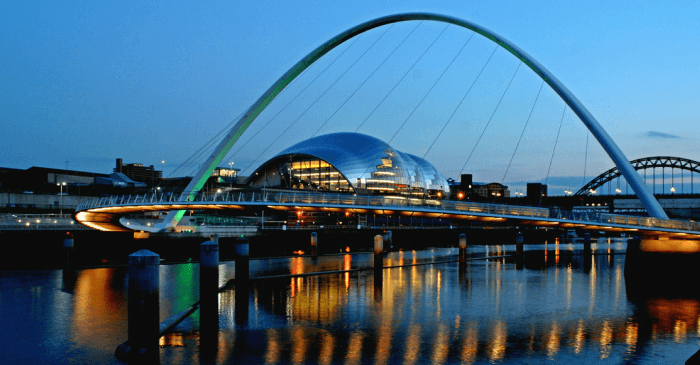 Las Vegas
When you think of the term stag weekend it's hard not to think of the famous film "The Hangover", and it's not hard to understand why; those lads knew how to party! Vegas is the party-capital of the world. Casinos, strip-clubs and bars make up the bulk of the Las Vegas strip, guaranteeing a good time for any stag party lucky enough to visit. The activities for a Vegas stag-do are pretty self-explanatory. Think piles of casino chips, champagne, hot tubs and maybe even a cheeky stripper or six. 😉 Full list of Stagit packages to Vegas is available here.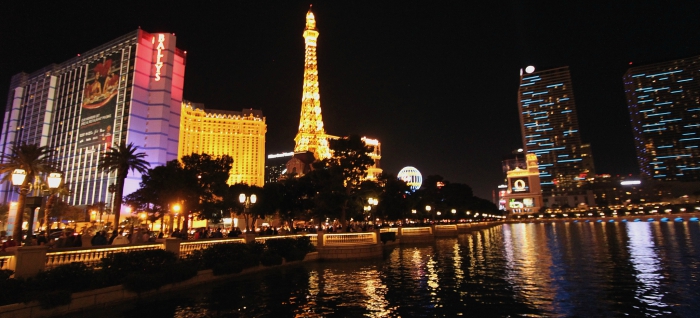 Riga
The capital city of Latvia, Riga is one of Eastern Europe's hottest destinations for a weekend away. Its centre is protected and preserved as a World Heritage Site, meaning there's no end to interesting sites to see and things to discover about the city. Riga has a host of unusual activities to offer, such as bobsledding, walking tours of Old Town and paragliding. Whatever you choose to fill your day with, make sure you work up enough of a thirst before you head out! Riga has a fabulous selection of nightlife, with endless late bars to pick from. Cheers lads! Full list of Stagit packages to Riga available here. 

Barcelona
The capital city of Catalonia, Spain, Barcelona is an excellent destination to hold your stag fiesta! Take the opportunity to wander down Las Ramblas and drink in the vibrant, electric atmosphere of a city famed for its culture. Enjoy the lively nightlife scene, with a huge selection of pubs, bars and clubs to choose from. For soccer fans, there is the option to visit FC Barcelona's home stadium, the Camp Nou. Try your arm at parasailing, baby-bull running or a banana boat ride to work up a thirst for the evening. By night, Barcelona really comes alive, with endless venues to hit on your pub crawl. Full list of Stagit packages to Barcelona is available here.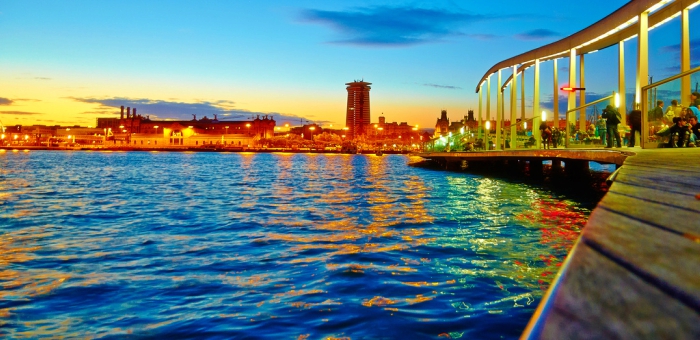 Stag Party Ideas: Accommodation
When organising a stag party, the accommodation often gets overlooked as "just a place to sleep" – as long as nobody has to share beds and the place is relatively close to the pub, many stag parties don't mind what type of housing they're in. However, we know that accommodation means so much more than that. Decent stag party accommodation can be the difference between an excellent night and a terrible one. It can be the difference between a mild headache and the mother of all hangovers. In short, it's a pretty important factor of stag parties. So, to help you out when choosing, we've put together a short, handy little guide to the different types of stag party accommodation. Choose wisely!
Self-Catering Apartments
Self-catering apartments and houses do exactly what it says on the tin. You pay for the privilege of an apartment or house for the weekend and you get the run of it to yourselves.
Feed yourselves, entertain yourselves, bring back new friends you made while drunk, and make as much noise and mess as you like (as long as you clean it up before you leave!).
The reason self-catering is so popular is because there are liberties and freedoms that you just won't get in other types of accommodation.  
Pub-Style Accommodation
The beauty of pub-style accommodation is that you don't have far to travel to or from the session – it's right next to you!
Pubs are the home of craic, so it's only natural that staying in a pub can be excellent fun. Pub-style accommodation is perfect for groups that don't plan on sleeping too much, as well as providing a residents' bar for post-nightclub shenanigans.
The pub-owners are generally friendly, hospitable people and they'll usually go above and beyond to look after guests who deserve it
 So maybe give any really inexcusable debauchery a miss during your stay.
B&B
B&Bs are like a home-away-from-home, making them ideal for any mammy's boys who are used to their home comforts.
You can stumble back to a cozy, immaculate room after the night's session, sleep off the drink, and wake up to breakfast ready and waiting for you. What's not to love?!
B&B's also tend to be small and exclusive, with a limited number of guests at any one time. This means that there's less of a chance that anything will happen to your luggage when no one from your group is around, and it also means that the owner will have more time to shower your group with hospitality. Nice one.
Holiday Homes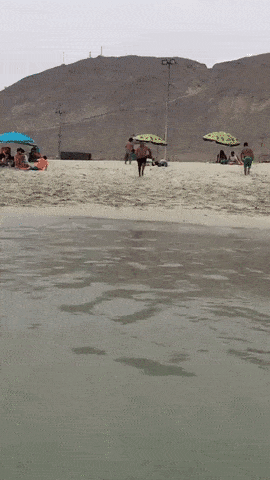 Usually located on the seafront, holiday homes are ideal for the water-baby stag. They provide the perfect base-camp for an adventurous stag party group.
If you've chosen a seafront holiday home, you're going to be located close to lots of water-sports activities and fishing spots, adding a more wholesome dimension to the usual drunken degeneracy of a stag weekend!
Another nice aspect of a holiday home is the opportunity to simply sit and enjoy the great outdoors – most holiday homes provide patios or an outdoor seating area, a perfect little set-up for a BBQ and beer to start the stag party off the right way.
3/4-Star Hotels
This type of accommodation is the height of luxury when it comes to stag parties. Ideal for men who are used to their creature comforts, you can be guaranteed the best of the best in a hotel
 as long as you're well-behaved, that is!
Hotels tend to take a lot less crap off unruly guests than other types of accommodation as they're usually dealing with a huge number of guests every day. But if you can keep your crew under control, then a hotel is definitely worth splurging on.
Hotels are the Promised Land of stag dos – after a long, arduous night of partying and pricking around in the town, a pristine hotel room with a hot shower and fresh sheets can be just like heaven.
Stag Party Ideas: Activities
The activity is (besides the inevitable pub-crawl) the main event of a stag party – so best choose the right one, pal! The world is awash with stag party activities, with something to suit literally every stag on the planet. It's just a matter of doing the research. Luckily, here at Stagit we know it's a bit of a trek to go researching stag party activities when all you have on your mind is a nice, cold pint… so we did the leg-work for you. Listed below is a comprehensive rundown of the best stag party activities we could find.
Paintballing
Paintballing has long been a staple activity for groups of lads, whether it's a stag-do or a birthday party. Paintballing is not only excellent craic but it's also a great opportunity for bonding, and a good ice-breaker; it's hard to be awkward around someone that you've spent an entire afternoon pelting with paintballs!
Race Day
Why not treat yourself and the lads to a day at the races? You (ideally) only get one stag party, so you may as well do it in style – suit up, grab your wallets and spend the day backing the gee-gees while sipping on pints. Perfection!
Casino Night
Raise the stakes for your stag party and organise a casino night as your activity. A bit of a flutter never hurt anyone (within reason!) and a night at the poker table or the roulette wheel is the ideal lads' activity. (Tip: Just make sure everyone invited to the stag party doesn't have any issues with gambling addiction before you go ahead with this one.)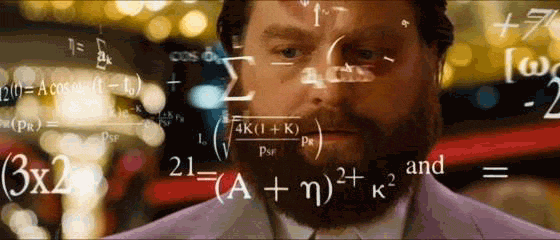 Camping
Camping is easily the greatest male-bonding activity ever invented. Roughing it in the woods for a night, with nothing but the lads, some beers and the great outdoors for entertainment – sounds like heaven to us! Team this with the Lumberjack theme for the craic.
Roadtrip
Small stag parties, we've got your back! The humble road-trip only really works out for groups of 5-6 or less, depending on the size of your car. Follow in the footsteps of the Hangover crew and organise a cross-country roadtrip for your stag party, destination Craic-ville (a.k.a. the pub, but in Galway instead of your hometown.).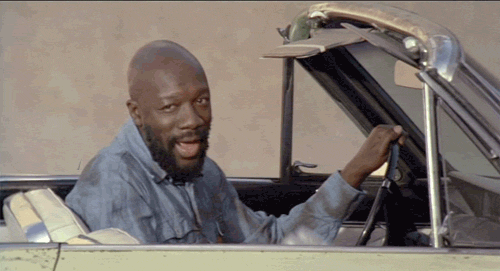 Booze Cruise
A moonlight booze cruise is an excellent way to celebrate a stag party without going too overboard (get it?!). Spend the evening lounging on the deck with a beer in your hand, having the best of craic with the lads. Sounds like a recipe for the perfect night! The Shannon River Cruise comes complete with a state-of-the-art sound-system and light machine, providing all the essentials for you and your party to have a great night. Happy sailing!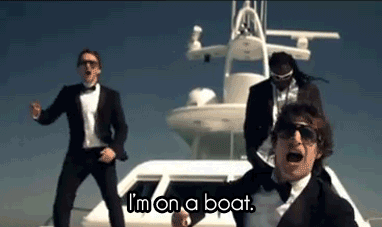 Sports
Sports are always a good go-to activity when it comes to stag party ideas. From football to 4×4 driving, white-water rafting to wind-surfing, there's a sport to suit every stag and a long list to choose from, especially if you book with Stagit! If you're unsure about the activity and don't want to go out on a limb, then a game or lesson in any sport is always a good fallback.

Stag Party Ideas: Games
Often something that gets disregarded as "a lot of effort" on a stag party, games are actually the ultimate in lad-entertainment.. when they're done right! Look, we're not gonna recommend pin-the-tail-on-the-donkey or Never Have I Ever – that's the kind of buzz you'd expect at a bridal shower, not a stag do! We went out and gathered together the top 5 stag-party-friendly games for you guys to have a shot at (all alcohol-related, of course). Have a read and see what tickles your fancy.
BattleShots 
Okay, so this is pretty much just Battleship
 but with shots instead of ships. And best of all, it requires little or no effort! You just need 2 pizza boxes, some shot glasses, alcohol and a permanent marker to assemble this one. Map out your grids on the box and take a look at this handy step-by-step guide on how to play.   
Banned Words: The Bridegroom Edition
The nub and gist of this game is to pick some words or phrases (e.g. "groom", the bride's name, "pints" etc) and ban them for the evening. The unfortunate person to utter one of the words first must take a shot and don a ridiculous hat, pair of glasses, a veil etc. until the next person slips.
Shot Roulette
This one does exactly what it says on the tin. Grab a heap of shot glasses, fill a small portion with water and the rest with various alcoholic substances. Place the shots in a circular formation and use an empty beer bottle as the arrow. Take turns spinning the bottle and down your poison!
Kings
An oldie but a goodie, Kings has been played at pretty much every house party and drinking session since its inception. Everybody is probably familiar with the game, but just in case you're not or there's some dispute over the rules, here's a list of some solid, general rules to play by. Good luck lads!
Mega Beer Pong
It's just like regular beer pong, but HUGE! This game requires some prior preparation, so if you're going to play it then make sure you're willing to put in the effort. You'll need some large containers/barrels that are open-top, red paint and a football. Set up outside and play by normal rules, with the exception of downing a regular-sized beer when someone scores against you (because obviously nobody is going to be able to down a barrel of beer
 we hope!)  
Stag Party Ideas: Party Favours
Party favours are definitely not something that's widely done when it comes to stag dos – party favours would perhaps be considered non-masculine or pointlessly frivolous
. But not these ones! These party favours are not only useful, but they're also the easiest DIY party favours known to man, so there's no excuse not to give your groomsmen a gift with a personal touch. Grab the hot glue gun and get cracking lads!
JD Bouquet
If your groomsmen have expensive taste and aren't the flowers-and-chocolates type *ahem*, then this bouquet is the perfect party favour for them. Simply purchase some mini bottles of Jack Daniels, Jim Beam Bourbon or any other liquor of your choice and follow this easy step-by-step tutorial on how to make it.
Hangover Kit
Be the hero of your own stag party and prep some Hangover Kits to hand out the morning after the night before. Be sure to include water, painkillers, gum, snacks, vitamins and anything else you think the lads might need to nurse their sore heads the next day.
Cigars and Tumblers
Out of all of the DIY stag party ideas on this list, this one is definitely the classiest. Nab some up-scale cigars and decent whiskey tumblers for your groomsmen as a little way of saying thank-you for being there.
Customised Sunglasses
Grab a TipEx pen and some Penneys sunglasses for this one! All it requires is a steady hand and the names of your guests; just write their individual names onto one arm of the glasses and "(Name)'s Stag Party 2016" on the other arm, et voilá! Personalised stag party favours without the fuss.
  Alcoholic Party Favours
Send the lads home with some keepsakes that won't make them cringe or call you a pansy by prepping some mixer-drinks for them (tutorial here). Attach a mini-liquor bottle of your choice to a mason jar, insert a can of mixer e.g. Coke or 7Up, and hand them out to your guests.    
---
​
So now that you're filled-in on all of the most awesome stag party ideas, it's time to put the wheels in motion and book with Stagit! Here at Stagit, we'll take care of all the important bits (accommodation, activity organisation, venues, payments) so that you can concentrate on preparing for the session of a lifetime. Enquire herï»żï»żï»żï»żï»żï»żï»żï»żï»żï»żï»że or call us on 044-9362222. Sound!
.
Embarrassing Stag Party Ideas (No Cameras!) – NSFW
Stag parties have certain aims and objectives that must be upheld: 1) to get drunker as a group than you have ever been in your lives and 2) to embarrass the groom-to-be as horrifically as possible. While we're pretty sure you guys can take care of the first one by yourselves, the latter involves a little bit more creativity. With that in mind, here is our compilation of the most embarrassing stag party ideas of all time. Pick your poison from the list below and begin preparing your evil plans to make your stag blush like a virgin in a whorehouse.
Little People Hire
As far as embarrassing stag party ideas go, this one is right up there with the best of them. Many stag parties opt to rent out a Little Person for the evening and handcuff him to the stag. You can ask him to dress in costume if you wish (we'd recommend kitting him out in the same clothes as the stag for maximum effect.) During the three hours they spend together, the little person has to do everything the stag does, including drinking. By the end of the evening, you'll not only be carrying the stag home, but his partner-in-crime should be fairly tipsy too! Okay, you might want to allow some cameras for this one because we won't lie, it's pretty hilarious.
Quirky Suits and Costumes
A very popular theme in the world of stag parties, silly suits and crazy costumes are sure to rev up the embarrassment factor. You could all choose to go in-costume as a group, or save this particular shame for the groom-to-be. An increasingly popular costume-choice for the stag is a delightful dildo number. A rather flattering outfit, it comes in varying shades of nude and works well when paired with a bright-red face. Get yours from amazon now and make sure your groom doesn't miss out on one of the most embarrassing stag party ideas since the dawn of time. He might feel like a bit of a knob (aaayyyy!) but the rest of the group will get a good laugh out of it.
Male Stripper
A twist on the traditional stag party activity, why not leave your mate red-faced and raging with you by organising him a male stripper? Take some time prior to the stag-do to plant the seeds of shame with this one; keep dropping hints to the stag that you've organised him a lapdance from a fine female, ensuring that he'll be extra surprised when the beefcake you've booked walks through the door. (Maybe have a camera at the ready for this one too. You'll never want to forget the look on the stag's face.)
No-Show Stag-Do
This one only requires a little bit of pre-planning, and the best part is it's free. Tell the stag to arrive at the venue earlier than the rest of the crew, leading him to think you'll all be there at that time too. Let him stew there alone for a little bit, thinking that no one's showed up for him. (Cruel, we know.) The embarrassment of thinking he's dealing with a bunch of no-shows will quickly be swapped for the embarrassment of you and the lads barrelling through the door, twenty minutes late and roaring his name. This is one of the meaner embarrassing stag party ideas, but if it's executed correctly, the stag will see the funny side. (Hopefully!)
Accommodation "issues"
If you're taking the stag-party on tour, this embarrassing stag party idea is a must. When the group arrives to the accommodation, the best man/whoever organised the accommodation should take a couple of minutes to inform the groom that reception has no booking on file for the group. Enjoy the hilarious sight of him losing the plot for as long as you can keep a straight face, before finally revealing the truth. Nothing like a good old-fashioned blood-pressure spike to kick off a weekend of sessioning!
Roly-Poly
Another twist on the stripper idea, this one involves a little bit of cunning. First, you'll need two strippers; the typical type, and a lady of a slightly, er, larger persuasion. Let the groom enjoy a little bit of a show from the proper dancer, before having her blindfold him for his personal lap dance. This is where the curvier lady comes in. Have the strippers swap roles and let the larger lady provide the lap dance, before the big reveal at the end *ahem*. This will work particularly well if the groom has had a few drinks as his senses won't really be up to scratch, so he won't cop on to the trickery too quickly.
The Lamp Post
An iconic stag party tradition, the lamp post prank is one of the oldest, most embarrassing stag party ideas in the book. We've all seen it; some poor lad with his jeans around his ankles, scarlet-faced, cable-tied to a lamp post and left to his own devices. However, the fact that it's tradition doesn't mean it's not funny as hell for everyone involved
 except the groom, of course. Just don't leave him there for too long or forget about him. It gets cold overnight, y'know.
The Mankini
Okay, so technically this one could have fallen under costumes, but it's just so funny we had to give it its own point. We'll finish this list of embarrassing stag party ideas off with a lovely costume suggestion – the humble mankini. Just take a moment and imagine with us; the entire group of you, strutting to the bar like gangsters, cigars in your mouths, ready to go wild
 led by a man in a lime-green, ass-baring mankini. We can actually feel the future shame of the stag from here. 
Carrick Boat & Bike Hire

What made you decide to start Carrick Boat & Bike Hire?

The beautiful river Shannon is the gem of Carrick on Shannon town but we
realized that a lot of visitors had no opportunity to experience this
majestic river in a fun group activity. Carrick Boat & Bike Hire was set up
enable visiting groups to have fun together on the river Shannon. Â We
introduced Chinese Dragon Boating and Stand Up Paddle boarding, two of the
fastest growing sports in the world, as  new and exciting group activities
to the area. Our rowing boats cater for the more traditional sports of
fishing and shooting whilst our bikes offer visitors who prefer to stay on
dry land a healthy and fun way to explore the Carrick on Shannon area.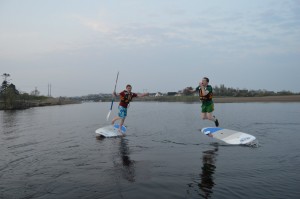 Describe a typical day in the life of Carrick Boat & Bike Hire?

Early am  –  delivery of bicycles and boats to customers

Late am- Â getting dragon boat /SUP s and equipment ready

Early pm – SUP/Dragon Boating Sessions on the Shannon

Collection of bikes/rowing boats and Treasure hunt feedback

mid pm – Presentation of Dragon Boat Racing Prizes

late pm – Clean up & any repairs of boats, SUPs, bikes and equipment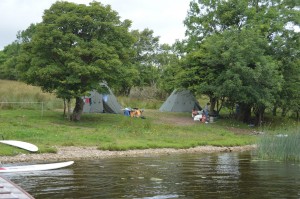 What is your favorite Activity?

My favourite activity is the Chinese Dragon Boating  – having loads of crack
as you paddle along the beautiful river Shannon fun with a group of friends
– exercise doesn't get any easier!
What has been your best achievement?

Bringing a group of international students on an overnight Island Adventure
Camp – they had a number of languages which we didn't speak. We found that
this was no barrier to everyone having a fantastic time as engagement in the
various water based activities enabled everyone to communicate very
effectively – enjoyment and fun being the common languages to all.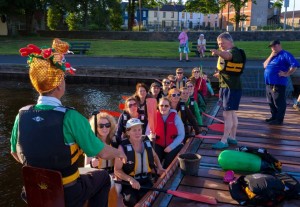 What is your hobbies/past-time?

 Swimming in the Atlantic Ocean – preferably at Keem Beach, Achill, singing
in a Gospel Choir, reading crime fiction and playing cards.
Coffee or Ice-Cream?

Easy – Maud's Pooh Bear Icecream
New Feature List of Activities
LAND ACTIVITIES
WATER ACTIVITIES
Horse Racing – Punchestown
The dates for the 2014 Festival have been confirmed as Tuesday 29th April to Saturday 3rd May 2014
The Punchestown Irish National Hunt Festival is the highlight of the Irish sporting and social calendar. The special combination of thrilling sporting action, brilliant live entertainment, delicious food and drink, family fun, dazzling glamour or casual comfort is unequalled thanks to the unique Punchestown Festival atmosphere.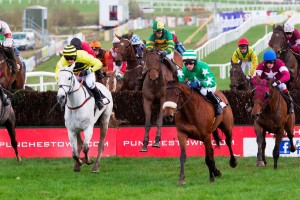 Racing:
The Punchestown Festival is considered the grande finale of the jump season with top class horses, trainers and jockeys from both sides of the Irish sea converging on the Kildare venue to settle scores and confirm reputations. The quality of racing is unrivalled with a total of 12 Grade 1 contests taking place. Punchestown is proud to be the home of Irish National Hunt Racing and host the famous La Touche Cup, a spectators favourite run over the cross country course. It's a "must see" for any racing fan.
Horse Racing
Hear the Cheltenham roar! Enjoy horse racing at its finest by choosing one of our new packages. Horse racing enthusiasts may well know that the Cheltenham Festival and Aintree Grand National events are much awaited annual sports events. With our new packages, booking for that trip to the racecourse will only take a few clicks.
Take on the bookies and root for your favorite thoroughbred or just pick one and try that beginner's luck for the fun of it! Experience firsthand the thrill and excitement of horse racing by booking a trip to see why this sport continues to be so popular in the UK and Ireland.
March 12,2014 – Cheltenham Horse Racing Package

Enquire Now

Luxury Coach Travel
Return ferry crossing on the Irish Ferries Ulysses – North Wall / Holyhead
3 nights accommodation in the Himley Country Hotel
Breakfast and Evening Meal each day
Hotel / Racecourse transfers each day
Tattersalls enclosure passes on Thursday & Friday
Single room supplement @ €80.00
Travel Insurance: €20.00 per adult / €10.00 per child
€14.00 supplement per person if picking coach up outside Dublin

April 4,2014 – Aintree Horse Racing Package

Enquire Now

Travel by luxury coach & Irish Ferries Ulysses
Private coach transfers direct to/from Aintree Racecourse
Entrance into the Tattersalls enclosure at Aintree Racecourse
2 nights B&B at the Ramada Plaza, Wrexham
45 minutes from Liverpool
55 minutes from Aintree
**Please note that the majority of twin rooms are a double bed with a pull-out sofa bed.
Single room supplement @ €70.00
€14.00 supplement per person if picking coach up outside Dublin
Insurance: optional: €18 per Adult, €9 per child u/16yrs