Quading in Dublin
The capital city of Ireland is among the top 30 cities in the world. It is a center of historical and contemporary culture. It is a city that produced a lot of internationally famous people too – in literature and the music scene.

Dublin is the perfect stag do destination for stags that want to enjoy the big city experience. It does have a lot more than 600 pubs, nightclubs, and bars. Though it is quite impossible to really try out each of those, you will definitely find one particular venue that will have the sort of entertainment and/or activity that you prefer. Just head to the Temple Bar area or sought of the River Liffey and you will see lots of nightlife establishments. Stags that enjoy pub crawling will definitely love these places.
For stag weekends, you can also find a lot of daytime activities in Dublin. Quading or off-roading is just one of those indoor or outdoor activities. Quading is a great way to spend time with your best mates. So long as they don't mind getting down and dirty, quading can be fun and challenging at the same time. That's why it is considered one of the top stag do activities.
Paintballing in Dublin
Located at Ireland's east coast and the mouth of River Liffey, you will find the Ireland's capital city, Dublin. This city is known for a lot of things. It is certainly known for producing famous literary persons like W.B. Years, Samuel Beckett, and George Bernard Shaw. It has produced lots of world famous entertainers as

well such as The Dubliners, Boyzone, U2, Westlife, and other famous people in the pop music scene.
All that said, if you're visiting the city for the first time, you can be sure that Dublin's nightlife will have great entertainment. More importantly, it will be a lot of fun which is why this city is also a very popular stag do destination.
In addition to having awesome nightlife establishments, there are also a lot of stag do activities to enjoy in this city. Paintballing will always be included in the top stag do activities simply because it is a lot of fun. Most men would jump at the chance to dress up in camouflage, hide behind obstacles, and eliminate the enemy with relatively harmless paintball guns. This is a fun activity that the whole group can actually enjoy. So, if you choose to go to Dublin for your stag do, try paintballing.
Go Karting Dublin
Ireland's capital city, Dublin, is known for great craic. After all, this city has so many pubs that you probably won't even have enough time to try out all of them if you're just visiting. Dublin's nightlife is just one of the reasons why the Irish capital is a popular stag do destination. In addition to a vibrant nightlife and the big city

experience, stags will have so many stag do activities to choose from.
A stag weekend in Dublin will always be better than a stag night. By spending an entire weekend in the city, stags will have more time to fully experience what this city has to offer. That means sampling authentic Guinness as well as other pints of locally brewed beer, and enjoying stag do activities.
Go karting happens to be one of the most popular stag do activities and Dublin has facilities for that. Stags or men in general love go karting for various reasons. It certainly is exciting and challenging at the same time. You'd get to drive a go kart at really fast speed along lots of twists and turns on the race track. What's more is that it can be a sort of friendly competition between friends too.
Clay Shooting in Dublin
Dublin, the Irish capital, is a famous tourist destination for many reasons. It certainly is linked to a lot of famous people in art, literature, and the entertainment industry. It is quite ordinary to see live music played on the streets during the day, but Dublin's nightlife is definitely a treat for anyone who enjoys live

entertainment. The city has enough nightclubs too for those that enjoy clubbing or partying.
Dublin's nightlife is just one of the reasons why this city is a popular stag party destination. The other reason would be the fact that there are so many stag do activities to enjoy within the city as well. Those activities are perfect for stags that choose to spend a stag weekend in Dublin.
One of those indoor or outdoor recreational activities would be clay shooting. Clay pigeon shooting has long been a better alternative to actual hunting. It does provide the same level of challenge that hunting provides, but it is not restricted by licenses or seasons. Furthermore, it is safer because the ones running the shooting grounds will usually provide all the necessary tuition and gear to make sure that the whole experience is safe and a lot of fun.
Buggy Racing in Dublin
As the capital city of Ireland, you can expect Dublin to have everything that most major cities have. It does have shopping centers, sports stadiums, and even facilities for outdoor recreational activities. Just like other major cities, it is also alive during nighttime. That goes without saying it has a lively nightlife

and great entertainment.
Dublin's nightlife is mainly concentrated within two major nightlife areas – south of the River Liffey and Temple Bar. Stags that want to try pub crawling in a city that has over 600 pubs, those are the best spots to do that. Besides being great for any stag night or stag party, Dublin is also the perfect stag weekend destination. There are lots of recreational activities to enjoy in this city like buggy racing.
You can enjoy off-road buggy racing in Dublin just a few kilometers from the city proper. Buggies used for off-road racing are built to be driven on all sorts of terrain. The people running the race track will usually provide all the necessary gear to make buggy racing a fun, but safe experience. That also includes full tuition, safety, and track briefing as well. The tracks provide a certain level of challenge and it is pretty sweet to drive around sideways on a buggy!
Paintball Package Dublin
…..
…..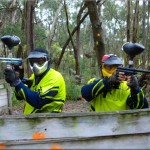 Hotel and breakfast
If you are looking for high-class accommodation after participating in a paintball shooting game, then the 3-star facilities in Sligo will satiate your needs. The accommodation facilities are offered with consideration for location and quality. Sligo's hotels have teamed up to ensure that guests get high quality services with unbeatable value packages. The most interesting thing is that once you pay for your accommodation, you don't need to worry about breakfast. Furthermore, you can make special arrangements for dinner so that you make maximum use of the exclusive rates.
Paintballing
Enjoy paintballing or paintball shooting, a thrilling game that you and your friends will take pleasure in from the beginning to the end. The game involves sneaking through a series of woods as you search for your enemy, hit him with your partly automatic paintball gun and declare yourself the winner. This is a game to be enjoyed at stag parties due to its vividness.  There is no limit to the game since you will be provided with a game kit and several free paintballs to keep you in action.
VIP night club entry
Complete your night in elegant style by getting yourself onto the dance floor to highlight your best moves. You can be sure of quality entertainment since only the best night clubs are picked. And there is no doubt- the chosen clubs are the all-time favorite for other stag and hen parties. Therefore, there is no question of your group being able to fit in any of the night clubs. There is a splendid assortment of music.
VIP strip club entry
If like watching stag night dances featured by strippers, then the VIP strip club will fit your desires. All stag nights are packaged with events that will leave you fully entertained. No stag night ends without a lap dance featuring naked ladies. Once you enter the club, you can choose to have a private dance or watch the dances from far as you take pleasure in your drink. Either way, before the night ends you have to dance with at least one of the scantily dressed beauties. That is the rule of stag nights.
ENQUIRE NOW – FILL OUT THE BELOW FORM