Stag Party Locations Ireland
Choosing your stag party destination is never an easy task so we have put together information on all the best spots in Ireland. We give you all your stag information for each town, transport, accommodation, pubs, clubs and daytime activities. Use all the information below to provide you and your stags a quality weekend that's completely hassle free.
Great Stag Party Idea's
Over the past few decades, the concept of stag parties has experienced drastic changes. The methods that were used in the past have became obsolete and new concepts have been introduced to make a stag party better and more enjoyable. Before you plan a stag party for yourself or for a friend, you will have to consider a few options to succeed in planning the party. The following ideas should help you make the best out of a stag party and hence make your friend experience a treat like no other.
One very good idea for a stag party is night pranks. This may also be incorporated with jokes and dares. In this, you will create anticipation to the attending friends and make sure that they are tricked and do not notice that it is a prank you are carrying on, they will be in great shock to realize later that it was not really what you meant or what they were anticipating. Cracking jokes is also another great way to enjoy a slag weekend. You may make jokes about each other hence keeping the moods high. Depending on the people at the party, the jokes may be a bit personal and delve into your past together. A dare will push someone into doing what he may not be willing to do on a normal day. This will enlighten you on what fields a friend might feel uncomfortable venturing into and hence dare them based on that.
Another option is to choose night themes for a stag party. In this, you and your friends will associate themselves with certain themes such as actors and animals. You will be required to act and behave like the chosen character throughout the theme; this may include dressing like them, making sounds that the characters make and even thinking like them. You might be required to purchase a few accessories and structures that will help you 'convert' to the animal of choice.
You may think of taking a tour to certain place of interest. Traveling to a certain location for fun will give you a treat like no other. You can choose to travel with your friends to a location where you have not yet been before; this may include places that have a certain association such as major sports occasions, romantic places and even religious places. If you tour such places with the right company of friends, you should completely have fun. The general idea of a slag party is to enjoy yourself and let your friends enjoy themselves. You can choose to do several activities that may include sports or just general activities such as car racing with friends.
Mountain climbing can also be another great idea to keep you occupied throughout a stag party. You can also treat yourself with a lap dance in the clubs or attend a comedy club. You can also go to the casino to try both luck and enjoy yourself. If you consider yourself to posses a sharp sense of sight, clay shooting, archery and air rifles will be a best choice. Having considered all these options, you should plan and accomplish a memorable stag party weekend comfortably.
ENQUIRE NOW – FILL OUT THE BELOW FORM
Stag Party Pranks
Whats a stag without a good prank? Read the following idea's to give you a taste of the pranks.
The Mankini
OK you have a 2 options with this one. You can either tell the stack he's going to wear the makini and has to remove all his clothes and put it on himself or the whole gang will rip his clothes off and put it on for him. Which would you pick? Then you have the easy option of waiting until he is passed out drunk and swap his clothes for his new makini, sending him home in it for his wife to be.
.
Break His Leg
Not really though. When the stag is panned out asleep and wont be woken to anything, take his trouser's off. Once off cover his leg in a plaster paris. Now when he wakes up convince him he was dancing on the bar or table and he fell off and broke his leg. See how long you can keep the joke going.
.
Strip Him Naked
This will be priceless for the wedding day. Get the stag very drunk in a location he is not familiar with and strip him of his clothes leaving him with only his boxers and about €10 (enough for a taxi or clothes, let him choose which is most important). Get one or two of your friends to secretly follow him around with a video recorder catching is every embarrassing move. Dont show him the video until the day of the wedding, it will save the best man from making a speech.
ENQUIRE NOW – FILL OUT THE BELOW FORM
Lap Dancing Stag Night
Stag night lap dancing – No stag night would be complete without a night in a lap dancing club and leering over naked ladies. You can have a private dance or just watch from a far and drink your drink. Whatever you decide the stag has to have a dance with one of these scantily clad beauties. That is a law of the stag weekend.
.
…………………….
What is a stag do without a lap dance? I think the answer is a rubbish stag night so make sure you tick this naughty activity off the list first. One word of advice for you is to not get carried away, don't touch if you value your life because lurking in the shadows is some massive bloke with strict instructions to pull you into line at any cost.
Casino Night
Fancy yourself a blackjack ace?
How would you fancy gambling all your grooms money he had saved for his wedding day? If yes is your answer then this is the stag weekend activity for you. The atmosphere inside a casino is unbeatable when you get a few winners, couple this together with stag and you have a quality night of laughter and fun. So grab your mates and hit the blackjack table with a fist of chips.
.
…………………….
.
Hitting the casino's is a good way to end any stag, opening hours are late and you can either stay until you clean them out or until they clean you out, just remember the taxi fare home.
.
Location
Want to advertise your company here?
Bar Crawl
Will You Be The One To Drop Out?
Whats the best way to round off your days activity, a long bar crawl around all the best pubs in your location.
Once you arrive at your accommodation start tracking down the best bars, some more bars and a few more bars. Every where you go in any town or city you always guaranteed a few pubs which the locals always rely on for some quality crack and banter.
.
…………………….
Pub crawls are nothing new to any hardened Irish drinker. A visit to 10 or 12 pubs is the norm for any hardened Irish drinker in one night. As the pints begin to flow its not long before you and your friends are betting to see who can drink a pint the quickest. Then come the shots and before you know it you will be on your hands and knee's crawling to the nightclub trying to convince the bouncer you only had 1 or 2 pints.
How To Plan A Stag Night
Before
Preperation
Believe it or not but a really good stag night that everyone will remember wont just happen, it needs planning. Early planning is a must and we would recommend 3months in advance in order o have everything running smoothly. Get the groom and best man involved the whole way through so there's no complaint's on the day.
Checklist.
1.) The first thing you want an idea of is numbers. How many is going. Now you might want to take a few things into account here,
Depending the the activity you want to do will there be too many people standing around bored waiting for their turn.

Choice of destination, no point going to a B&B for 10 people in a group size of 25.

Keep in mind although everyone will say they are going at the start, people will drop out o try include this in your numbers. There's always the usual suspects likely to drop out.

2.) Once you have numbers sorted its time to set dates. Try not to have to close to the wedding, we want the groomsman looking the his best on the day so give him time to let his eyebrows grow back or cover up his new tattoo. Once you've a date decided on try your best stick to it.
.
3.) Budget is usually of little concern but keep in mind, not everyone might be able to afford a weekend trip to Vegas. Try get the budget price early so everyone has a good idea. Its a good idea to start saving weekly so you dont notice a hole in the piggy bank.
.
During
OK you now have your shit together and it's time to party. Here's a few pointer's we've picked up which may come in handy for you.
Get everybody to throw some money together and stick it behind the bar. We like this for a few reasons. The mane arse that never buys his round cant get away. The group sticks together as no one is going to leave €50 behind the bar and take off.

What every stag games, themes or any other planning you have organised for the night, make sure you try stick with them for the night, dont ruin all your hard work. Diffidently keep up the themes policy, you will have the best crack with this.

Remember when your all twisted and having a great time to try and have some sort of normality. When heading for the club, break up in pairs of 2-3 otherwise the lovely bouncers might not appreciate a bunch of drunken lunatics standing in front of them with cheeky grins looking to get in. Be a good boy in the que, no overtaking!
.
After



Well whats left to say, you've had the crack and your all just dieing to get home to your own bed for some lonely time. Before you go we're going to leave you with one last rule, the most important rule of them all.
What happens after the stag night, and that is: what happened on the stag weekend stays there!
Off Road Buggy Racing
Eat My Dust
Rip up the track in these little yet extremely powerful machines. This is a great stag activity that the whole group will really enjoy as you tare around the track after each other while trying not to let the dust blind you.
A day driving the buggies is a really fun day for any stag party. Get into the motion of driving these then rip around a purpose build track at speeds up to 60km/hr. A great experience thats guaranteed to get the blood pumping and all the boys covered in mud.
…………………….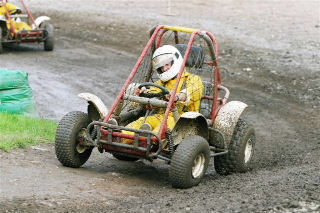 .
You'll be kitted out in all the required safety clothing – racing suit, gloves and helmet which leaves you to get that adrenaline pumping in the a stag weekend activity that makes simple go-karting look like a stroll in the park.
Don't worry if you flip over as the roll bar and seat belt keeps you well and truly strapped in. This is a must try for anyone.
Off Road 4×4 Driving
Axial Grinding Fun
Driving your car from A to B is one thing but driving an off road 4×4 jeep from A to B over rough terrain is a thrilling experience for all men. This activity requires skill and concentration but will open your eyes to a whole new driving experience that you will never forget.
…………………….
.
On this stag party activity you will go through the mud, master rough terrain and submerge yourself in water before reappearing the other side and heading for the pub to crown the victor.
A truely unique experience that you or your stags will not forget for a long time. Bundle this together with a good night out and you have yourself a quality weekend.
.
Locations
Want to advertise your company here?
Clay Shooting
Blowing Birds Out Of The Sky
OK maybe you wont be blowing birds out of the sky but clay pigeon shooting is a truely unique experience that very few get to taste. You'll be equipped with a state of the art 12 guage shotgun capable of ripping a target apart at ranges of up to 100m away.
…………………….
Every fella loves to hold a gun in his hand and blow a moving target apart. Well clay pigeon shooting is exactly that except it requires a bit more skill. From holding the gun securely to your shoulder to squeezing off the trigger not to upset your aim clay pigeon shooting is a fun experience you and your stags will truely enjoy for your stag party.