Carrick Boat & Bike Hire

What made you decide to start Carrick Boat & Bike Hire?

The beautiful river Shannon is the gem of Carrick on Shannon town but we
realized that a lot of visitors had no opportunity to experience this
majestic river in a fun group activity. Carrick Boat & Bike Hire was set up
enable visiting groups to have fun together on the river Shannon.  We
introduced Chinese Dragon Boating and Stand Up Paddle boarding, two of the
fastest growing sports in the world, as  new and exciting group activities
to the area. Our rowing boats cater for the more traditional sports of
fishing and shooting whilst our bikes offer visitors who prefer to stay on
dry land a healthy and fun way to explore the Carrick on Shannon area.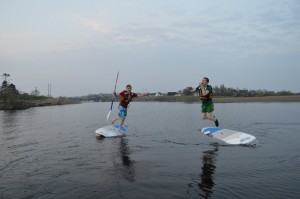 Describe a typical day in the life of Carrick Boat & Bike Hire?

Early am  –  delivery of bicycles and boats to customers

Late am-  getting dragon boat /SUP s and equipment ready

Early pm – SUP/Dragon Boating Sessions on the Shannon

Collection of bikes/rowing boats and Treasure hunt feedback

mid pm – Presentation of Dragon Boat Racing Prizes

late pm – Clean up & any repairs of boats, SUPs, bikes and equipment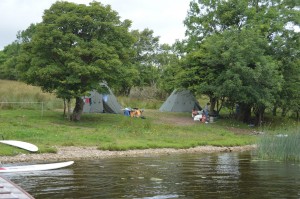 What is your favorite Activity?

My favourite activity is the Chinese Dragon Boating  – having loads of crack
as you paddle along the beautiful river Shannon fun with a group of friends
– exercise doesn't get any easier!
What has been your best achievement?

Bringing a group of international students on an overnight Island Adventure
Camp – they had a number of languages which we didn't speak. We found that
this was no barrier to everyone having a fantastic time as engagement in the
various water based activities enabled everyone to communicate very
effectively – enjoyment and fun being the common languages to all.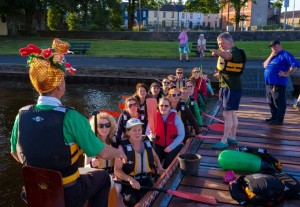 What is your hobbies/past-time?

 Swimming in the Atlantic Ocean – preferably at Keem Beach, Achill, singing
in a Gospel Choir, reading crime fiction and playing cards.
Coffee or Ice-Cream?

Easy – Maud's Pooh Bear Icecream