The Best Pubs for More Affordable Pints in Dublin
If you ask any Dubliner where to find cheap pints of beer, he or she will probably laugh. Most of the locals know that there are cheaper pubs in the suburbs, but no one would really go out of their way just to get cheap beer. However, all is not lost as there are still some pubs in Dublin that have promotions on drinks from time to time, making them more affordable.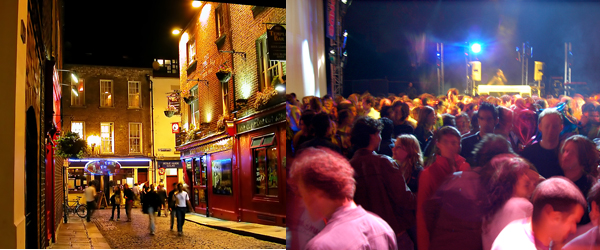 Dublin really isn't the best place for a cheap pint, but it continues to be one of the best destinations for a stag party. So, if cost really is an issue, these are some centrally located and popular pubs that offer more affordable pints.
Fibber Magee's
Despite its rough looking exterior, Fibber Magee's is one of the best pubs to go to for a cheap pint. Folks who are totally into heavy metal music will really love this pub. It has the ambience, entertainment, and stained furniture that makes it a classic heavy metal dive.
Though it is the ideal place for metal heads to hangout, it maintains a relaxed and friendly atmosphere. Of course, you will only enjoy such an atmosphere if you can appreciate heavily distorted electric guitars. For 8 euros, you get to experience 6 different metal bands perform. For a lot of people, that is definitely worth it.
The Long Stone
Due to the fact that it is located near Trinity College, The Long Stone is a popular student pub. It is known for serving good meals with big portions at an affordable price. It is also known as a good place to hang out to watch live sports events and play some pool. Its interior is quite unique as different rooms sport different themes.
As a pub that students frequent, you can actually get a pitcher of Murrays, a local brew, for 9 euros. It costs 3.20 euros for a pint which is not bad compared to all the other pubs in Dublin.
The Gypsy Rose
Featuring live entertainment every night, The Gypsy Rose is a great music venue for rockers and those who enjoy dancing. During weekends, you can find live bands, one on each floor, which are followed by DJ sets. Since it has a good mix of music, lots of locals and tourists can say that this place has a good atmosphere. Unlike Fibber's, this place is not dominated by metal heads.
Every drink in this place costs 4 euros before midnight, and 5 euros after midnight, which is a good price for any drink anywhere. So, for great music at a very affordable price, The Gypsy Rose is one of the best places to experience and enjoy Dublin's nightlife.

Dublin is a very popular place for stag parties mainly because of its vibrant nightlife. There are a lot more than 600 pubs in the city. Aside from pubs, there are nightclubs and other entertainment centers as well.
Those who are not so familiar with the city might need some tips on where to go and these are three of the best pubs that serve beer at a more affordable price than others. For those that enjoy pub crawling, it might be important to note that Dublin's nightlife is concentrated in two areas – south of the River Liffy and Temple Bar. Your whole group can get in a lot of bars in one night by checking out either of those places.