Woodville House B&B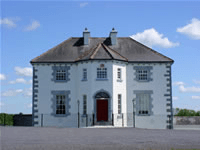 Woodville House is a beautifully atmospheric place to visit, from the entrance hall and sitting rooms to the Wishing Well dining room (there is an actual Well there in the middle of it) and the many nooks and crannies and fascinating old paintings.
It will be well worth a visit at any time.Woodville has 6 bed and breakfast rooms available for those wishing to have a stay in a charming 18th century retreat. This is situated at the back of the building forming the rear wall of the enclosed courtyard.We pride ourselves on the quality of our food which is all made in house by our very talented head chef Jonathan Walsh. Our skilled chef will cater to your every need whether it's a special party meal or buffet style evening. We will sit down with you and help plan your special event.Within 2 km of Woodville House we have the "ambushed paintball and laser tag" an experience for the more adventurous. One of Ireland's leading paintball and laser tag venues. They are based in deep woodland terrain and offer true battle like scenarios.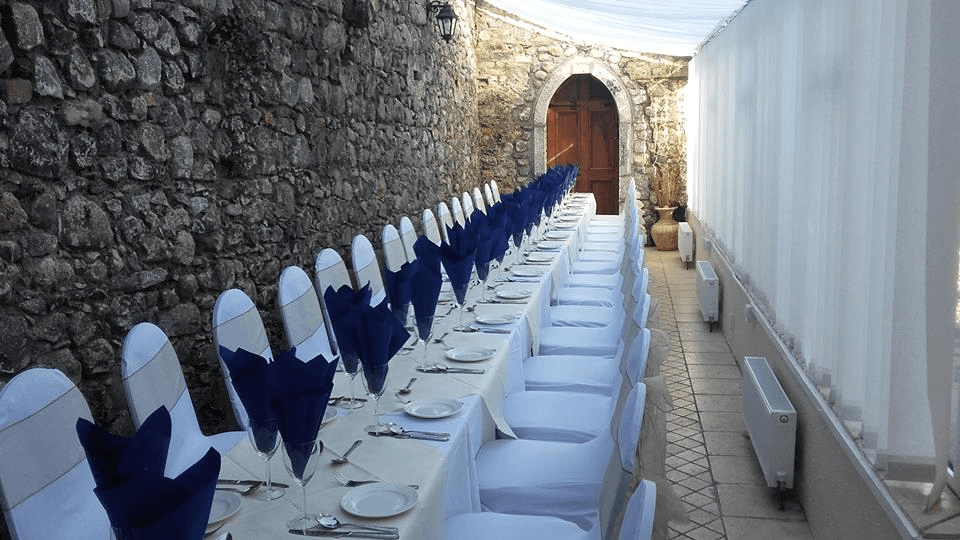 St Marys Bed and Breakfast

St Marys B & B is a family run bed and breakfast situated in Carrick on Shannon town centre. Whatever you are looking for, be it the tranquillity of the Leitrim countryside, the rich history and heritage of Leitrim and its surrounding counties, the craic of a lively town or just the hospitality of a family run bed and breakfast, you can be assured of a warm welcome at St Marys Bed and Breakfast. We are situated off Main Street, Carrick on Shannon. All our spacious rooms are ensuite with tea/coffee facilities, televisions and wifi. We look forward to welcoming new and returning guests to our home.
McGees Bar & Accommodation
Welcome to Jim McGee's Traditional Bar & Guest Accommodation – 'your Home Away From Home in the Sunny South East'!
Established in the 1840's, Jim McGee's is a well known bar located in the heart of Wexford Town – just 5 minutes from the Train & Bus Station, Main Shopping Area and Exciting Nightlife. Whether your looking for a lively night of Music and Song – or a Quiet Pint by the Fire – enjoy the craic in Jim McGee's Bar where you will immediately feel like a regular!
Jim McGee's Bar is a hotspot for fans of all Sporting Events with its many well positioned Flat-Screen TV's throughout the Bar.
Guest Accommodation adjoins the bar – but can be accessed via a seperate entrance, making this perfect for Singles, Couples, Groups and Families.
The sun terrace provides a great environment to relax, benefitting from All-Day Sunshine!
You will always find a welcome smile and a friendly face each time you visit Wexford that will keep drawing you back again and again!
Jim McGee's Traditional Bar & Guest Accommodation offers 14 En-Suite Rooms fully equiped with Flat Screen TV and Tea & Coffee making facilities designed to offer a Comfortable Restful Night!
Are you planning a Party? Why not Contact us for our special Party/Accommodation Packages!
The Helm

With slopes, seas and sights, where else would you rather be? As you arrive in the beautiful heritage rich town of Westport, you'll be greeted in the backdrop by Croagh Patrick towering over Westport, adjacent to the calm and sheltered waters of Clew Bay in the magnificent Atlantic Ocean, the popular fishing and sea-angling destination.
The Helm B&B and Self-Catering Accommodation in Westport is your starting point to beauty, heritage, culture, adventure, fun and a little bit of relaxation to top it all off.   It is situated in the heart of the beautiful Westport Quay with views far across Clew Bay and just a short distance from the Westport town centre, Westport House and just a ten-minute, scenic drive from Croagh Patrick.
The Helm offers delicious food, attractive accommodation, and warm Irish hospitality which makes it your home away from home.
Their purpose built, four-star luxury self-catering apartments each have their own kitchenettes and laundry and washing facilities, making The Helm's apartments a warm, comfortable and unique spot for you to stay in.
All of the guests also have free complimentary access to the adjacent Leisure Centre when they stay at The Helm.  Guests and customers of The Helm also have free WiFi access inside the bar and restaurant.  Some apartments also have WiFi access upon request at time of booking.
For bookings and further info, please use the contact details below.
Glendine Inn
A warm welcome awaits you at the Glendine Inn. It is just a 15-minute walk from the center of the medieval city of Kilkenny and has a big parking space.
It is a licensed tavern for over 250 years and being one of the oldest pubs in Leinster, is is more than proud of the heritage of the premises.
The Glendine Inn has 7 en-suite bedrooms, a residents lounge, and a dining room on the first floor.  All of the rooms have central heating and TV. The lounge and public bars are on the ground floor.  Lunch and snacks are served daily while evening meals are served upon request.
For further info and for bookings, please contact Louise of the Glendine Inn using the details below.