Espionage – Edinburgh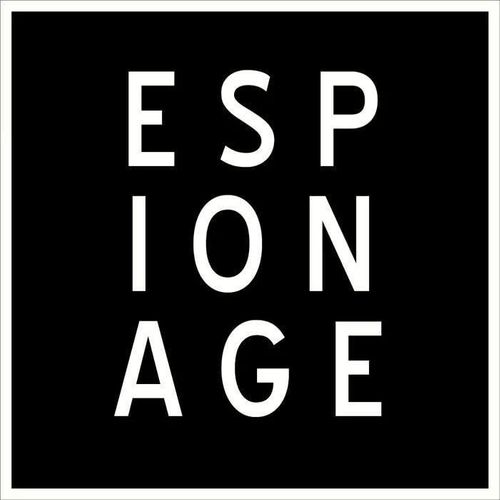 Edinburgh's biggest nightclub with five floors of fun Karaoke, Cocktail Masterclasses, Drinks Packages.
Delphi Resort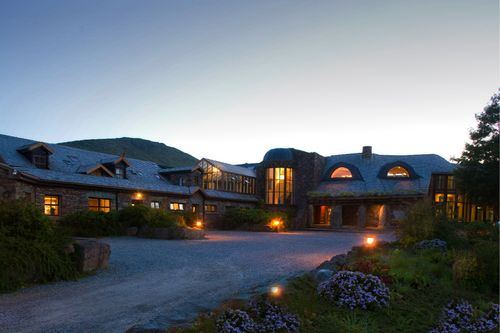 Delphi Resort is located in the stunning Delphi valley, Connemara, along Ireland's Wild Atlantic Way. Comprising of a 4* Hotel, Restaurant, Bar, Spa, Yoga Studio, Cafe, 206-bed newly-built contemporary hostel and onsite Adventure Centre.
Delphi Resort offers guests the chance to escape to the West and experience the warmest of welcomes, great food and their choice of relaxation or excitement with a wide range of water and land based activities to choose from – everything from hill walking, yoga and cycling to kayaking, surfing and coasteering.
Great Escape Rooms Galway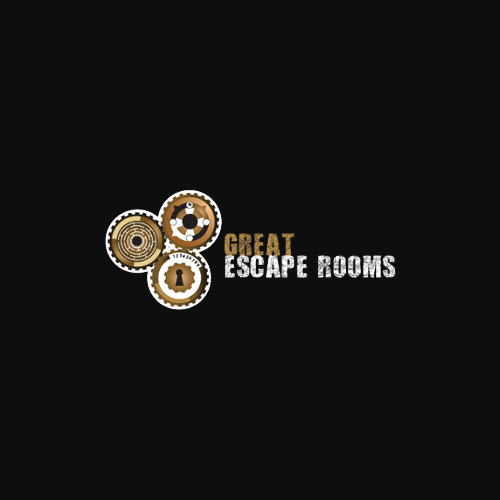 Great Escape Rooms Galway
Address
27 Upper Abbeygate Street,
Galway City Centre
Website: www.greatescaperooms.ie
Phone: 091536979
Email: [email protected]
Opening hours: 10am to 10 pm
Summary: What is an escape room?
You enter the locked escape room and for 60 minutes you, and your team will become removed from your current day to day lives and be totally focused on nothing but escape…. Observe your surroundings, solves clues, work as a team and make the connections. Adrenaline kicks in – excitement, tension, focus, laughter and team work – creating an amazing experience. Uncover the mysteries hidden within the room and earn your reward…the Great Escape.
Price
Cost of Group size in one room:
10 ppl – 170 euro, 17 per person
9 ppl – 153 euro, 17 per person
8 ppl – 136 euro, 17 per person
7 ppl – 119 euro, 17 per person
6 ppl – 114 euro, 19 per person
5 ppl – 95 euro, 19 euro per person
4 ppl – 80 euro, 20 euro per person
3 ppl – 60 euro, 20 euro per person
2 ppl – 44 euro, 22 euro per person
Rooms details
Virtual Reality Room
2 games only one can be played at a time,
Mind Horror 1 & 2

Cosmos

---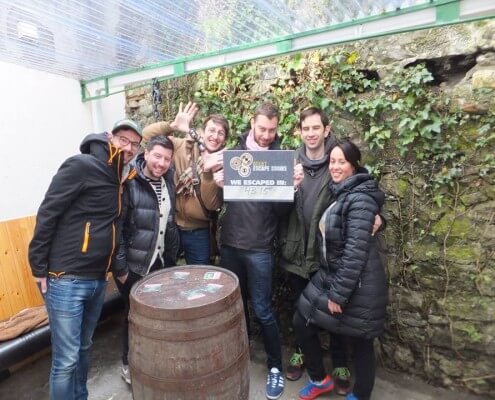 Our Physical rooms
The Auld Shebeen
Pub 2- 10 players . (easiest room best for father and mother in laws older people )
Story of room:
Can you find the secret recipe left behind by the eccentric Brendan Barney? Are you smart enough to beat a team of lawyers in the race to get the recipe of the most delicious beer? Use your wits and intelligence to find secrets, hints, and ingredients to complete the recipe before time runs out.
---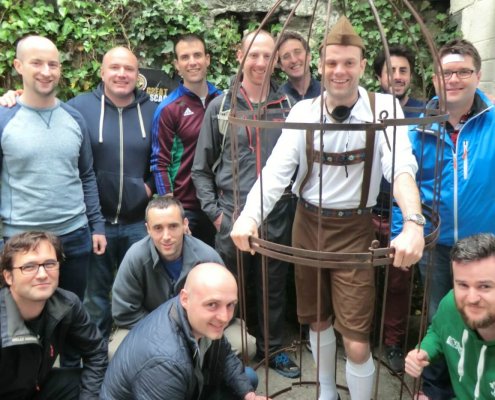 The Vault 
2-8 players medium
Story of room:
YOUR OLD PARTNER IN CRIME, A SMALL TIME JEWEL THIEF WITH A HABIT OF GETTING HIMSELF INTO STICKY SITUATIONS WAS JUST RELEASED FROM PRISON. HE TOOK THE FALL FOR YOU AND YOUR ACCOMPLICES WHEN THE LAST HEIST WENT SOUTH AND NOW HE'S CALLING IN A FAVOR….AS YOU CAN IMAGINE… HE'S UP TO HIS OLD TRICKS AND ON THE INSIDE…HE SET ABOUT PLANNING A FOOLPROOF SCHEME, ONE LAST SCORE TO SETTLE YOUR DEBT. YOU'RE SKEPTICAL, BUT AGAINST YOUR BETTER JUDGEMENT YOU DECIDE TO HEAR HIM OUT. THE PLAN LOOKS SOLID….YOUR PARTNER SWEARS BY IT, 50,000 EURO IN DIAMONDS AND CASH EASY….AND OF COURSE, YOU'LL SPLIT IT RIGHT DOWN THE MIDDLE.
BEST OF LUCK…..YOU'RE GOING TO NEED IT!
---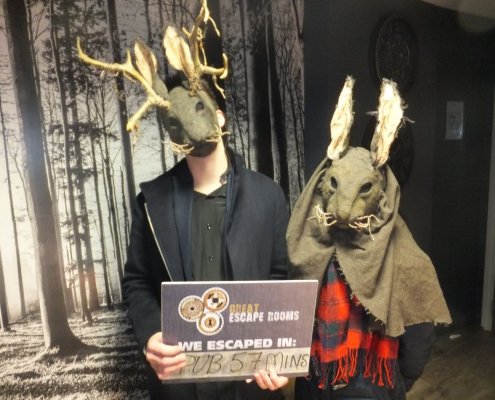 The Quarantine Hospital
2-10 players Difficult
Story of room:
While hiking through the woods, you and your friends discover a deserted building in the wilderness. Hesitantly you enter the building and to your surprise you discover that some kind of top secret experiment has taken place here, but something went horribly wrong…… Just as you are about to leave, the door mysteriously locks behind you, leaving you and your friends trapped inside. Is something lurking in the darkness? What on earth has happened here? Revealing the truth behind the buried past is the only way to earn your freedom.
Ridgerock Accommodation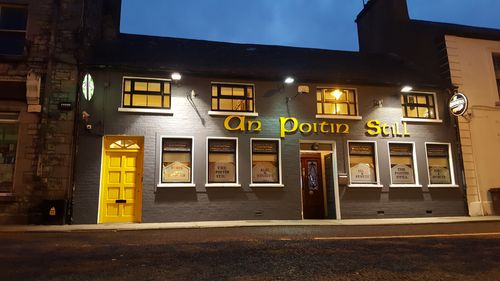 Ridgerock Accommodation
Book your accommodation in the centre of Carrick's bustling town and enjoy the benefits of being able to walk to all the planned activities. You won't believe your luck as all of the below are included in this amazing price. Sleeps small and large groups (no minimum and up to 17 but can arrange larger groups also).
Located above "An Poitin Still" in the centre of Carrick, perfect for small or large groups, each room is ensuite.
A very popular choice for large and small groups alike. Planning a stag, hen or birthday party you can be assured of a great time here in Ridgerock Accommodation. Located above An Poitin Still Bar & Restaurant in the Main Street of Carrick on Shannon, we are so central that you are within one minute's walk from night-clubs, a wide selection of barsand restaurants. We also accommodate groups attending Weddings in the Bush Hotel (across the street) and the Landmark Hotel (less than three minutes walk).
Offering luxurious, spacious en-suite rooms with tea/coffee making facilities, fridge and flat screen TV in each room, we provide fresh water, towels and daily room cleaning service. We consist of 3 large king-sized suites that can facilitate one large group of 17 or 3 individual groups.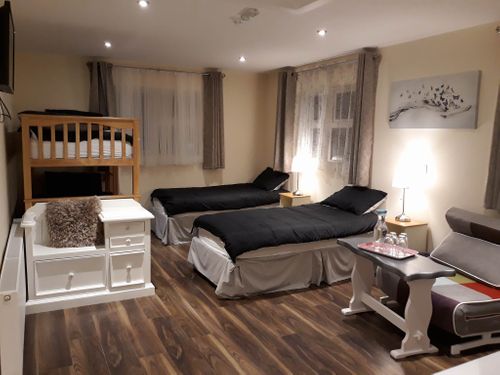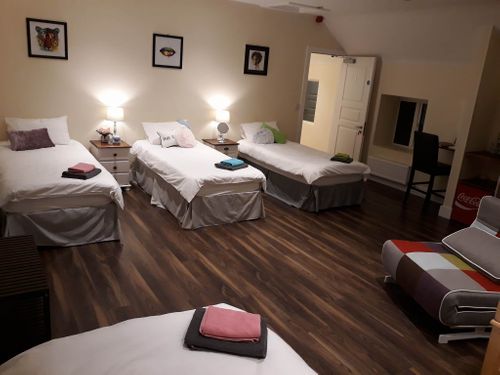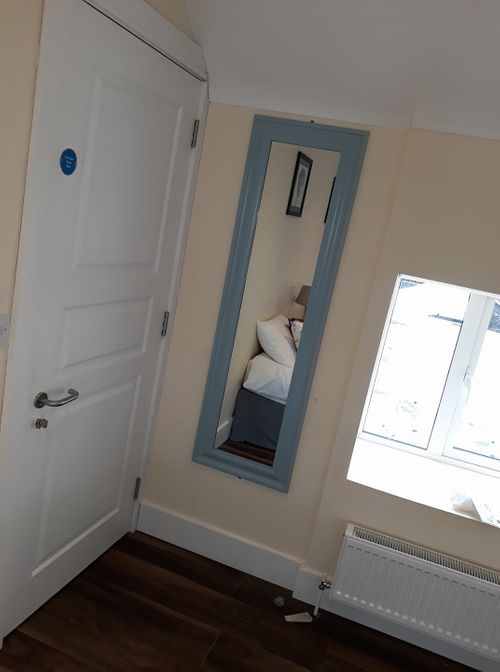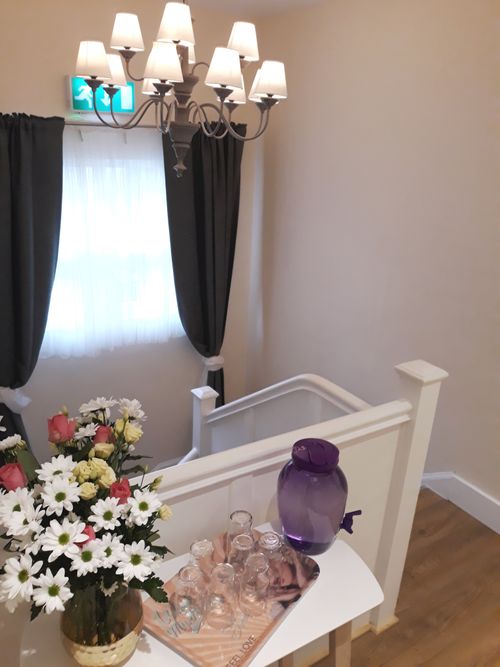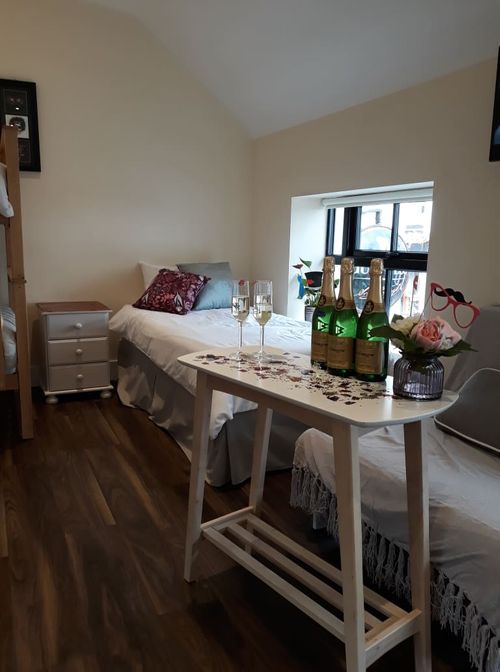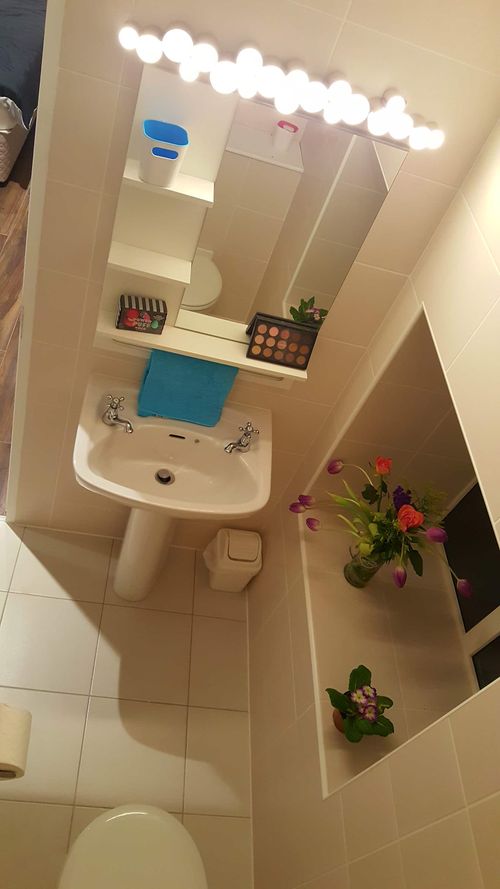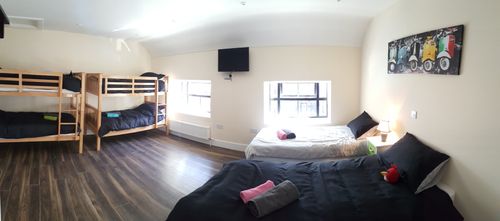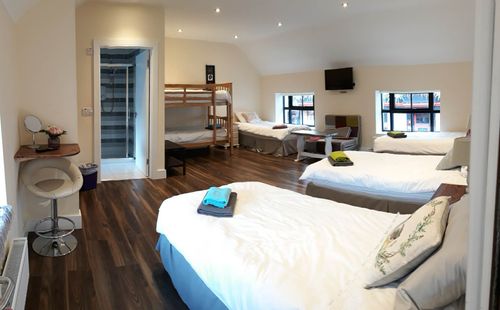 Kilkenny Cycle Tours and Bike Hire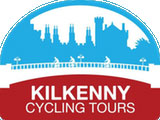 Kilkenny Cycle Tours and Bike Hire
We offer engaging and entertaining guided cycling tours of Kilkenny City, as well as fantastic rates on daily bike hire.