Stag Party Galway
Stag Party Ideas & Weekends in Galway
Thinking about having your stag party in Galway? Well, you're thinking in the right direction. Galway is an energetic town with plenty of activities to keep you and your stag party busy all weekend.
Known as the Cultural Heart of Ireland, Galway has a huge amount of ideas to offer a stag-do on tour – there's trad sessions, fresh seafood, and a great selection of pubs, bars and clubs to choose from. Not to mention the activities; paintballing, go-karting, a night at the dogs… you're spoiled for choice really!
It's also right beside the sea, if any of you should fancy a brisk walk to shake off the hangovers the next morning!
There's always plenty of banter and craic going on around Eyre Square especially when you have hen parties bumping into stag parties. Our Galway stag party packages are perfect for you and the lads to have a great weekend.
*Please refer to your unique email quote as to exact details for your weekend.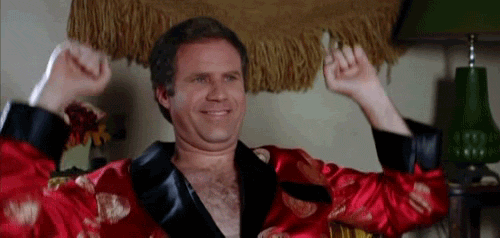 Central Self Catering Apartment
Goggle Soccer
Finger Food After Activity in Pub
Guestlist Entrance into Top Night Club.
Reserved table in nightclub
1 round of shots in nightclub
All the usual premium extras
Dedicated group website

Central Self Catering Apartment
Shocker Soccer
Finger Food After Activity in Pub
Guestlist Entrance into Top Night Club.
Reserved table in nightclub
1 round of shots in nightclub
All the usual premium extras
Dedicated group website

Central Hotel B&B or Self-Catering Accommodation
Boat Tour
Finger Food After Activity in Pub
Guestlist Entrance into Top Night Club
Reserved table in nightclub
All the usual premium extras
Dedicated group website

Central Hotel B&B or Self-Catering Accommodation
PowerBallz
Finger Food After Activity in Pub
Guestlist Entrance into Top Night Club
Reserved table in nightclub
All the usual premium extras
Dedicated group website

Central Hotel B&B or Self-Catering Accommodation
Escape Room Activity
Finger Food After Activity in Pub
Guestlist Entrance into Top Night Club
Reserved table in nightclub
All the usual premium extras
Dedicated group website

Central Hotel B&B or Self-Catering Accommodation
Foot Darts
Finger Food After Activity in Pub
Guestlist Entrance into Top Night Club
Reserved table in nightclub
All the usual premium extras
Dedicated group website

Central Hotel B&B or Self-Catering Accommodation
Outrageous Games
Finger Food After Activity in Pub
Guestlist Entrance into Top Night Club
Reserved table in nightclub
All the usual premium extras
Dedicated group website

Central Hotel B&B or Self-Catering Accommodation
Stag Attack Activity
Finger Food After Activity in Pub
Guestlist Entrance into Top Night Club
Reserved table in nightclub
All the usual premium extras
Dedicated group website

Central Hotel B&B or Self-Catering Accommodation
Team Building
Finger Food After Activity in Pub
Guestlist Entrance into Top Night Club
Reserved table in nightclub
All the usual premium extras
Dedicated group website

Central Hotel B&B or Self-Catering Accommodation
Archery Tag
Finger Food After Activity in Pub
Guestlist Entrance into Top Night Club
Reserved table in nightclub
All the usual premium extras
Dedicated group website

Central Hotel B&B or Self-Catering Accommodation
Rugby Golf
Finger Food After Activity in Pub
Guestlist Entrance into Top Night Club
Reserved table in nightclub
All the usual premium extras
Dedicated group website

Central Hotel B&B or Self-Catering Accomodation
Coasteering
Finger Food After Activity in Pub
Guestlist Entrance into Top Night Club
Reserved table in nightclub
All the usual premium extras
Dedicated group website

Central Hotel B&B or Self-Catering Accomodation
Laser Combat
Finger Food After Activity in Pub
Guestlist Entrance into Top Night Club
Round of shots in nightclub
All the usual premium extras
Dedicated group website

Central Hotel B&B or Self-Catering Accomodation
Archery
Finger Food After Activity in Pub
Guestlist Entrance into Top Night Club
Round of shots in nightclub
All the usual premium extras
Dedicated group website

Central Hotel B&B or Self-Catering Accomodation
Orienteering
Finger Food After Activity in Pub
Guestlist Entrance into Top Night Club
Round of shots in nightclub
All the usual premium extras
Dedicated group website

Central Hotel B&B or Self-Catering Accommodation
Gaelic Games Experience
Finger Food After Activity in Pub
Guestlist Entrance into Top Night Club
Round of shots in nightclub
All the usual premium extras
Dedicated group website

Central Hotel B&B or Self-Catering Accommodation
Kayaking
Finger Food After Activity in Pub
Guestlist Entrance into Top Night Club
Reserved table in nightclub
All the usual premium extras
Dedicated group website

Central Hotel B&B or Self-Catering Accommodation
Go Karting (Indoor)
Finger Food After Activity in Pub
Guestlist Entrance into Top Night Club
Reserved table in nightclub
All the usual premium extras
Dedicated group website

Central Hotel B&B or Self-Catering Accommodation
Foot Darts
Finger Food After Activity in Pub
Guestlist Entrance into Top Night Club
Round of shots in nightclub
All the usual premium extras
Dedicated group website

Central Hotel B&B or Self-Catering Accommodation
The Great Escape Rooms
Finger Food After Activity in Pub
Guestlist Entrance into Top Night Club
Round of shots in nightclub
All the usual premium extras
Dedicated group website

Central Hotel B&B or Pubstyle Accomodation
Last Man Standing
Finger Food After Activity in Pub
Guestlist Entrance into Top Night Club
Round of shots in nightclub
All the usual premium extras
Dedicated group website

Central Hotel B&B or Self-Catering Accommodation
Connemara Pub Tour with transport and 5 x €5 vouchers
Finger Food After Activity in Pub
Guestlist Entrance into Top Night Club
Reserved table in nightclub
All the usual premium extras
Dedicated group website

Central Hotel B&B or Self-Catering Accomodation
Finger Food After Activity in Pub
Dog Race track Entry
Guestlist Entrance into Top Night Club
Reserved table in nightclub
All the usual premium extras
Dedicated group website

Central Hotel B&B or Self-Catering Accommodation
Paintballing Session
Finger Food After Activity in Pub
Guestlist Entrance into Top Night Club
Round of shots in nightclub
All the usual premium extras
Dedicated group website

Central Hotel B&B or Self-Catering Accommodation
Go Karting Grand prix with 1st, 2nd and 3rd place
Finger Food After Activity in Pub
Guestlist Entrance into Top Night Club
Reserved table in nightclub
All the usual premium extras
Dedicated group website

Central Hotel B&B or Self-Catering Accommodation
2 Hours Pureskill Sports
Finger Food After Activity in Pub
Guestlist Entrance into Top Night Club
Round of shots in nightclub
All the usual premium extras
Dedicated group website

Central Hotel B&B or Self-Catering Accommodation
Clay shooting
Finger Food After Activity in Pub
Guestlist Entrance into Top Night Club
Reserved table in nightclub
All the usual premium extras
Dedicated group website

Central Hotel B&B or Self-Catering Accommodation
Bumper Football Session
Finger Food After Activity in Pub
Guestlist Entrance into Top Night Club
Round of shots in nightclub
All the usual premium extras
Dedicated group website

Central Hotel B&B or Self-Catering Accommodation
Dodgeball Session
Finger Food After Activity in Pub
Guestlist Entrance into Top Night Club
Round of shots in nightclub
All the usual premium extras
Dedicated group website