Stag Party Kilkenny
Stag Party & weekends in Kilkenny
Kilkenny is a medieval city located in Ireland's sunny south-east. The city prides itself as a historical hub, with lots of interesting activities to do during your stag weekend. Walk around the Medieval Mile and drink in the rich history of Kilkenny as you explore the city.
Plan a game of Footgolf, partake in some go-karting or have a go at white-water rafting to work up a big thirst for the pub (or pubs!) that evening.
Kilkenny has a fresh, engaging nightlife with plenty of pubs, clubs and bars for your party to have the craic and make memories in, so what are you waiting for? Get your ass in gear and book it!
*Please refer to your unique email quote as to exact details for your weekend.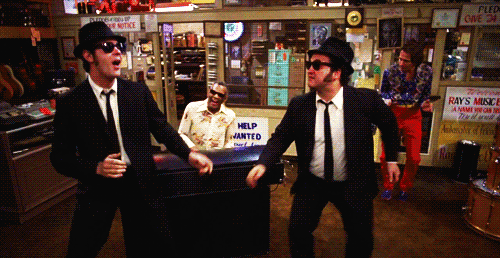 Central Self Catering Apartment
Shocker Soccer
Finger Food After Activity in Pub
Guestlist Entrance into Top Night Club.
Reserved table in nightclub
1 round of shots in nightclub
All the usual premium extras
Dedicated group website

Central Self Catering Apartment
Goggle Soccer
Finger Food After Activity in Pub
Guestlist Entrance into Top Night Club.
Reserved table in nightclub
1 round of shots in nightclub
All the usual premium extras
Dedicated group website

Central Hotel B&B or Pub-style Accommodation
PowerBallz
Finger Food After Activity in Pub
Guestlist entrance into Top Night Club
Reserved table in nightclub
All the usual premium extras
Dedicated group website

Central Hotel B&B or Pub-style Accommodation
Soccer Skills Challenge Activity
Finger Food After Activity in Pub
Guestlist entrance into Top Night Club
Reserved table in nightclub
All the usual premium extras
Dedicated group website

Central Hotel B&B or Pub-style Accommodation
Outrageous Games Activity
Finger Food After Activity in Pub
Guestlist entrance into Top Night Club
Reserved table in nightclub
All the usual premium extras
Dedicated group website

Central Hotel B&B or Pub-style Accommodation
Stag Attack Activity
Finger Food After Activity in Pub
Guestlist entrance into Top Night Club
Reserved table in nightclub
All the usual premium extras
Dedicated group website

Central Hotel B&B or Pub-style Accommodation
Escape Room Activity
Finger Food After Activity in Pub
Guestlist entrance into Top Night Club
Reserved table in nightclub
All the usual premium extras
Dedicated group website

Central Hotel B&B or Pub-style Accommodation
Team Building
Finger Food After Activity in Pub
Guestlist entrance into Top Night Club
Reserved table in nightclub
All the usual premium extras
Dedicated group website

Central Hotel B&B or Pub-style Accommodation
Archery Tag
Finger Food After Activity in Pub
Guestlist entrance into Top Night Club
Reserved table in nightclub
All the usual premium extras
Dedicated group website

Central Hotel B&B or Pub-style Accommodation
Rugby Golf
Finger Food After Activity in Pub
Guestlist entrance into Top Night Club
Reserved table in nightclub
All the usual premium extras
Dedicated group website

Central Hotel B&B or Pubstyle Accommodation
Segway Polo
Finger Food After Activity in Pub
Guestlist entrance into Top Night Club
Reserved table in nightclub
All the usual premium extras
Dedicated group website

Central Hotel B&B or Pubstyle Accommodation
Quad Trekking
Finger Food After Activity in Pub
Guestlist entrance into Top Night Club
Reserved table in nightclub
All the usual premium extras
Dedicated group website

Central Hotel B&B or Pubstyle Accommodation
Ghost Tour
Finger Food After Activity in Pub
Guestlist entrance into Top Night Club
Reserved table in nightclub
All the usual premium extras
Dedicated group website

Central Hotel B&B or Pubstyle Accommodation
Whiskey Tasting
Finger Food After Activity in Pub
Guestlist entrance into Top Night Club
Reserved table in nightclub
All the usual premium extras
Dedicated group website

Central Hotel B&B or Pubstyle Accommodation
Dog racing Package
Finger Food After Activity in Pub
Guestlist entrance into Top Night Club
Reserved table in nightclub
All the usual premium extras
Dedicated group website

Central Hotel B&B or Pubstyle Accommodation
Shooting Session
Finger Food After Activity in Pub
Guestlist entrance into Top Night Club
Reserved table in nightclub
All the usual premium extras
Dedicated group website

Central Hotel B&B or Pubstyle Accommodation
Archery Session
Finger Food After Activity in Pub
Guestlist entrance into Top Night Club
Reserved table in nightclub
All the usual premium extras
Dedicated group website

Central Hotel B&B or Pubstyle Accommodation
Horse Racing Packages
Finger Food After Activity in Pub
Guestlist entrance into Top Night Club
Reserved table in nightclub
All the usual premium extras
Dedicated group website

Central Hotel B&B or Pubstyle Accommodation
Golfing
Finger Food After Activity in Pub
Guestlist entrance into Top Night Club
Reserved table in nightclub
All the usual premium extras
Dedicated group website

Central Hotel B&B or Pubstyle Accommodation
Gaelic Games Experience
Finger Food After Activity in Pub
Guestlist entrance into Top Night Club
Reserved table in nightclub
All the usual premium extras
Dedicated group website

Central Hotel B&B or Pubstyle Accommodation
Dodgeball Session
Finger Food After Activity in Pub
Guestlist entrance into Top Night Club
Reserved table in nightclub
All the usual premium extras
Dedicated group website

Central Hotel B&B or Pubstyle Accommodation
Rugby Golf
Finger Food After Activity in Pub
Guestlist entrance into Top Night Club
Reserved table in nightclub
All the usual premium extras
Dedicated group website

Central Hotel B&B or Pubstyle Accommodation
Foot Darts
Finger Food After Activity in Pub
Guestlist entrance into Top Night Club
Reserved table in nightclub
All the usual premium extras
Dedicated group website

Central Hotel B&B or Pubstyle Accommodation
Last Man Standing
Finger Food After Activity in Pub
Guestlist entrance into Top Night Club
Reserved table in nightclub
All the usual premium extras
Dedicated group website

Central Hotel B&B or Pubstyle Accommodation
Footgolf
Finger Food After Activity in Pub
Guestlist entrance into Top Night Club
Reserved table in nightclub
All the usual premium extras
Dedicated group website

Central Hotel B&B or Pubstyle Accommodation
Bowling Session
Finger Food After Activity in Pub
Guestlist entrance into Top Night Club
Reserved table in nightclub
All the usual premium extras
Dedicated group website

Central Hotel B&B or Pubstyle Accommodation
Clay Shooting
Finger Food After Activity in Pub
Guestlist entrance into Top Night Club
Reserved table in nightclub
All the usual premium extras
Dedicated group website

Central Hotel B&B or Pubstyle Accommodation
Finger Food After Activity in Pub
Guestlist entrance into Top Night Club
Reserved table in nightclub
All the usual premium extras
Dedicated group website

Central Hotel B&B or Pubstyle Accommodation
Laser Combat Session
Finger Food After Activity in Pub
Guestlist entrance into Top Night Club
Reserved table in nightclub
All the usual premium extras
Dedicated group website

Central Hotel B&B or Pubstyle Accommodation
Outdoor Go Karting Grand prix
Finger Food After Activity in Pub
Guestlist entrance into Top Night Club
Reserved table in nightclub
All the usual premium extras
Dedicated group website

Central Hotel B&B or Pubstyle Accommodation
White Water Rafting Session
Finger Food After Activity in Pub
Guestlist entrance into Top Night Club
Reserved table in nightclub
All the usual premium extras
Dedicated group website

Central Hotel B&B or Pubstyle Accommodation
Paintballing Session
Finger Food After Activity in Pub
Guestlist entrance into Top Night Club
Reserved table in nightclub
All the usual premium extras
Dedicated group website