Killarney Pub Crawl Guide (Best Pubs and Bars)
Despite visitors' diverse taste when it comes to pubs and bars, Killarney has around 50 spread out of the town so every stag preference will be accommodated. Here are some of the best pubs that'll enable the stags a Killarney stag night to its fullest.
Guide to Killarney's Pubs and Live Music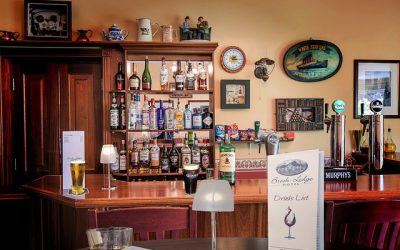 Start the pub crawl at Courtney's. It's cozy yet homey atmosphere is a hit among its visitors. Besides its selections of beers and whiskey, the place has great music sessions.
The next round should be at John M. Reidy's. It has an interior layout where the stag group can have a private pint sesh. Reidy's great selection of cocktails will totally deliver a night craic.
After cocktails, great live music awaits at the Murphy's Bar. It is quintessential to pay a visit to Tatler Jack's where full lively atmosphere, not to mention all the drinks, also await.
Wrap up your crawl at Killarney Grand. Its traditional Irish music is the best culmination for the group's fun-filled night.
Pub Crawl to Other Killarney Pub and Bar
An award winner pub in Killarney is Hannigan's. It takes pride not only for its fine selection of beer and whiskey but most of all for its fresh food made from locally produced ingredients.
Drinks are best paired with foods. At the Shire, their gourmet burger complements their selection of cocktails, beers, and whiskey.
A perfect place to talk and drink is at The Lane Cafe Bar. It is a trendy place for good food and amazing cocktails.